Although Ubuntu 12.10 had already came out, since 12.04 is a LTS release and I didn't post my installation guide at the time, I decided to document my take on it.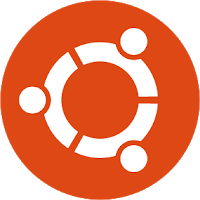 Also, I had bought a new computer at the time (Asus M5A99X board) and had to consider EFI and my new SSD drive.
Hardware considerations
Comparing this install with my previous ones, I had two new things to consider: a EFI motherboard and a SSD drive.
After my first attempt at installing Ubuntu in my new system, I was having the following problem when booting:
GRUB: "invalid arch independent ELF magic" after install on SSD
After much research and new install attempts (including a Linux Mint) I found two solutions:
Re-install GRUB (from a live cd)
sudo mount /dev/sda1 /mnt
sudo grub-install --root-directory

=

/mnt /dev/sda

Create a /boot partition for EFI
I decided to go with the second option. More on this later.
Preparing for installation
Backup your data!
Download Ubuntu. In my case was the 64bit version (ubuntu-12.04-desktop-amd64.iso).
Check the hash of the downloaded file:
md5sum ubuntu-12.04-desktop-amd64.iso

Compare the output with the Ubuntu hash list:
128f0c16f4734c420b0185a492d92e52 ubuntu-12.04-desktop-amd64.iso

Create a CD or a bootable USB stick. I used the "Startup Disk Creator" in Ubuntu. More information here.
Reboot into your CD or bootable USB stick.
Start the installation!
Installing Ubuntu it's pretty straightforward this days, so I'll focus only on the most important parts, given my system.
Partitions
As I have a EFI motherboard a created the following partition in my SSD and HDD drives.
/dev/sda
  /dev/sda1    fat16    /boot/efi        500 MB      -- primary, flags: boot
  /dev/sda2    ext4    /             55,41 GB      -- primary
/dev/sdb
  /dev/sdb1    swap                 3,81 GB      -- primary
  /dev/sda5    ext4    /home       927,70 GB      -- extended

Performance boosts
After installing Ubuntu, and given the characteristics of a SSD drive I did the following tweaks in /etc/fstab:
Change the / mounting options to noatime
UUID=caf2c98d-5796-4187-992d-ae0f1e48d678   /   ext4   noatime,discard,data=ordered,errors=remount-ro 0    1

Mount the /tmp partition in RAM
tmpfs /tmp tmpfs nodev,nosuid,noatime,mode=1777 0 0

I also changed the IO scheduler to noop:
Open /etc/rc.local as root
Add the following to change the IO scheduler
echo noop > /sys/block/sda/queue/scheduler

And changed he swap priority:
$ gksu gedit /etc/sysctl.conf
	vm.swappiness

=

10



Some links with more information:
http://www.zdnet.com/blog/perlow/geek-sheet-a-tweakers-guide-to-solid-state-drives-ssds-and-linux/9190
http://askubuntu.com/questions/86433/ubuntu-11-10-on-modern-ssd
http://www.howtogeek.com/62761/how-to-tweak-your-ssd-in-ubuntu-for-better-performance/
http://askubuntu.com/questions/19376/installing-ubuntu-on-a-ssd
http://askubuntu.com/questions/1400/optimizing-the-os-for-ssds
https://wiki.ubuntu.com/MagicFab/SSDchecklist
http://askubuntu.com/questions/18903/how-to-enable-trim
http://ubuntued.info/diminua-a-prioridade-da-swap-do-ubuntu-para-ter-melhor-performance
Extra software installed and other changes**
Tomboy (always the first thing I install to get my notes)
sudo apt-get install tomboy

Add Tomboy to the Startup Applications (Command: tomboy)

Terminator (my favorite terminal)
sudo apt-get install terminator

Change DHCP for manual so I can use my B3 Server as a DNS server

Disable "Require my password when waking from suspend" option (System Settings > Brightness and Lock)

Install NVIDIA drivers (System Settings > Additional Drivers)

Select the Canonical Partners PPA and Independent PPA in Software Sources

Update the system to the latest releases
sudo apt-get update
sudo apt-get upgrade

SSH and SSH File System for my B3 Server mounts
sudo apt-get install sshfs openssh-server

sudo apt-get install samba

sudo apt-get install gigolo

Download:
http://www.google.com/chrome/intl/en/eula_beta.html?dl=beta_amd64_deb
Install:
sudo dpkg -i Downloads/google-chrome/google-chrome-beta_current_amd64.deb

I had this errors:
dpkg: dependency problems prevent configuration of google-chrome-beta:

google-chrome-beta depends on libxss1; however:

Package libxss1 is not installed.

google-chrome-beta depends on libcurl3; however:

Package libcurl3 is not installed.

dpkg: error processing google-chrome-beta (–install):

dependency problems - leaving unconfigured
Resolving dependencies:
Google Talk Plugin:
sudo dpkg -i Downloads/google-chrome/google-talkplugin_current_amd64.deb

Removing Firefox:
sudo apt-get remove --purge firefox

sudo apt-get install libxine1-ffmpeg gxine mencoder mpeg2dec  vorbis-tools id3v2 mpg321 mpg123 libflac++6 ffmpeg totem-mozilla icedax  tagtool easytag id3tool lame nautilus-script-audio-convert libmad0  libjpeg-progs flac faac faad sox ffmpeg2theora libmpeg2-4 uudeview flac  libmpeg3-1 mpeg3-utils mpegdemux liba52-0.7.4-dev libquicktime2
sudo apt-get install gstreamer0.10-ffmpeg gstreamer0.10-fluendo-mp3  gstreamer0.10-gnonlin gstreamer0.10-sdl  gstreamer0.10-plugins-bad-multiverse gstreamer0.10-schroedinger  gstreamer0.10-plugins-ugly totem-plugins-extra
sudo apt-get install gstreamer-dbus-media-service gstreamer-tools ubuntu-restricted-extras
sudo apt-get install ttf-mscorefonts-installer
sudo apt-get install libdvdcss2 libdvdnav4
sudo apt-get install libdvdread4
sudo /usr/share/doc/libdvdread4/./install-css.sh
sudo apt-get install regionset
sudo regionset

sudo apt-get install vlc vlc-plugin-pulse vlc-plugin-notify

sudo apt-add-repository ppa:banshee-team/ppa
sudo apt-get update
sudo apt-get install banshee banshee-extension-lyrics

CompizConfig Settings Manager
sudo apt-get install compizconfig-settings-manager

sudo apt-get install myunity

sudo add-apt-repository ppa:tualatrix/next
sudo apt-get update
sudo apt-get install ubuntu-tweak

sudo apt-get install openjdk-7-jre

HP Linux Imaging and Printing GUI
sudo apt-get install hplip-gui

rm -r ~/.dropbox-dist
sudo apt-get install nautilus-dropbox
dropbox start -i

sudo apt-get install gparted ntfs-3g

sudo apt-get install gcstar

sudo apt-get install gaupol

sudo apt-get install aspell-pt-pt

sudo apt-get install gparted

Compression tools support
sudo apt-get install unace rar unrar p7zip zip unzip sharutils uudeview mpack lha arj cabextract file-roller

sudo add-apt-repository ppa:libreoffice/ppa
sudo apt-get update
sudo apt-get dist-upgrade

sudo apt-get install gimp gimp-data gimp-plugin-registry gimp-data-extras

sudo apt-get install gconf-editor

sudo apt-get install xchat xchat-indicator

sudo apt-get install lo-menubar

sudo add-apt-repository ppa:nvbn-rm/ppa
sudo apt-get update
sudo apt-get install everpad

Mounting Chrome cache in memory
I created the following script to keep the Chrome cache in RAM:
vi ~/bin/chrome_tmp_cache.sh

#!/bin/bash


if

 test -d /tmp/chrome; 

then


  exit 

0




else


  rm -r ~/.cache/google-chrome
  mkdir /tmp/chrome
  ln -s /tmp/chrome ~/.cache/google-chrome


fi



Change the script permissions:
chmod +x bin/chrome_tmp_cache.sh

Add the script to the Startup Applications:
Name: Chrome Cache
Command: /home/<user>/bin/chrome_tmp_cache.sh
Comment: Move Chrome cache to /tmp

Useful Links
Ubuntu Ubuntu Forums OMG! Ubuntu! "10 Things To Do After Installing Ubuntu 12.04"